AGENDA D.O.O. | Your digital transformation partner
Agenda Open Systems is the leading Slovenian provider of modern IT solutions and services for digital transformation. The solutions are based on the latest cloud technologies from the world's largest providers. We place special emphasis on open standards and technologies, while having a lot of experience in ensuring an effective connection between proprietary and business open source solutions.
With solutions and services, and above all with our knowledge and experience, we enable medium to large companies and public sector organizations to undergo an effective digital transformation. We help organizations to use informatics as a means of increasing their efficiency and competitiveness. In doing so, we are guided and directed by the business needs of the company and the simplicity of use for their employees:
increasing the company's competitiveness and performance with the help of information support,
open and standard information solutions based on open standards,
great freedom in regards to upgrades and choosing individual solutions,
complete service - from software to maintenance and consulting services.
We provide comprehensive IT support for business operations and processes. We pay our attention to the business aspects of the use of information technology with an emphasis on standard and established technological solutions.
Our offer includes:
preparation of digital transformation strategies with an emphasis on business needs and aspects,
business and technical consulting,
planning, implementation and management of cloud solutions and modern cloud and virtual platforms,
development of web applications, services and tools for content and process management,
control, maintenance and administration of information solutions,
hardware and software from leading global providers (our partnerships and connections: Red Hat, IBM, Lenovo, VMWare, Veeam, OTRS, NextCloud, Zimbra, SuSE, Bacula, Canonical, ... ),
main technologies and products: Kubernetes, OpenShift, OpenStack, Ansible, LAMP SW stack, MEAN SW Stack, ...
We help and enable organizations to use digital technologies as a means of increasing their efficiency and competitiveness. In doing so we are guided by the principles of sovereignty and independence of the organization in the design of its own IT environment, the business needs of users, the business effects of digital transformation and the easy work of users.
We believe that:
IT technologies, solutions and digitalization are a lever for achieving business success of companies and organizations,
the partnership between the technology provider and the organization enables the effective digital transformation of companies and organizations..
Our mission is to enable our partners and clients to:
transform the organization's operations and business processes,
increase the company's competitiveness and performance with the help of digital technologies,
complete service, from business and technical consulting, comprehensive software solutions to maintenance services,
great freedom in regards to upgrades and choosing individual solutions.
As an effective group of experts from various fields, we co-create a technological future that values freedom, creativity, innovation and sincerity. We believe in an information society that represents an opportunity for all stakeholders, both companies / organizations and users.
With comprehensive knowledge management, mastery of technologies and socially responsible operations, we strive to be a key partner in the use of modern digital and cloud technologies and solutions.
Our principles:
a socially responsible attitude towards technologies, with an emphasis on user freedom,
a partnership relationship with users and a focus on innovative solutions to user challenges,
quality in the field of digital solutions, with an emphasis on open standards and solutions and the digital transformation of organizations,
to remain the largest Slovenian provider of open solutions for the digital transformation of organizations.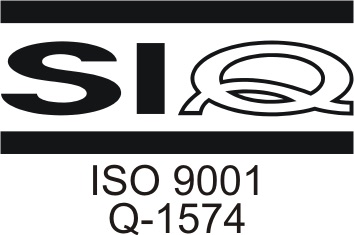 Agenda d.o.o. is committed to quality, which is our most important value. We plan, implement and assess the quality in all business processes, which must fully meet the requirements set by the national and international regulations and standards.
We complement the high quality of IT services with soft skills, such as frequent communication both with the client and between colleagues within the company. We understand the current and future needs of our clients and meet their requirements and expectations.
Some of our directions for achieving quality:
The client's opinion is of decisive importance in the quality assessment.
With our services, we satisfy the following requirements of the client: functionality or usability, adherence to agreed deadlines, availability, price competitiveness, quality of business as a whole..
We build a mutually beneficial partnership with our suppliers, based on mutual respect and trust, and a greater ability to create added value for both parties.
We provide a suitable internal environment in which employees can creatively and with motivation realize their personal and business goals.
We identify opportunities for improvement and implement them in all areas.
We regularly monitor costs, analyze them and take action with the goal of greater rationalization and greater competitiveness.
While the CEO of the company is the one person primarily responsible for quality, all employees bear their share of responsibility, depending on their position and responsibilities at work. All employees must follow the established quality system and maintain it at the level of the international quality management standard ISO 9001:2015. The quality system is implemented in all areas of the organization's operations.
The general goals of quality are to improve the important characteristics of service quality, to improve processes that do not meet acceptable quality requirements, to increase the company's efficiency through continuous improvements, cost reduction and improvement of the company's operations as a whole.
Company
Company name: Agenda d.o.o.
Long name of the company: Agenda, komunikacije i informacija inženiring d.o.o.
Company headquarters: Ulica Pohorskega bataljona 49, 2000 Maribor, Slovenia
Business units: Ljubljana, Maribor
Contact
Email address: info@agenda.si
Phone: +386 (0)2 421 61 31
Other important information
Tax number: SI 87067048
Transaction account: SI56 0400 1005 0481 990
Registration number: 5656222000
At Agenda Open systems we have:
experience with open source technologies since 1993,
a large record of Linux installations in Slovenia,
experience in participating in the largest Slovenian open source projects,
engineering Linux certifications for all commercial providers (Red Hat, SUSE),
partner statuses with both of the world's leading Linux providers,
numerous business partnerships with world-renowned manufacturers of software solutions,
broad integration skills,
comprehensive offer of IT solutions and services.
Our greatest advantage is comprehensive mastery of high-tech skills. This enables and ensures the maximization of the added value of information solutions. We build our competitive advantages on the comprehensive management of knowledge and experience and on the use of open solutions that bring modern innovative technologies to the user environment with low ownership costs.
In IT solution implementation projects, we provide a complete service, without unnecessary business risks, with predictable functional, time and financial goals:
proven implementation methodologies with predictable time and financial frameworks,
the shortest time from the decision to the effective use of OKPO in practice,
use of good practices and extensive experience in implementation and use,
good knowledge of business process analysis and modeling with standard tools and formats,
experience in connecting business needs and technological skills,
a comprehensive educational program for end users and managers,
quality localization and close cooperation with development communities.